is this you?
You come from a lifetime of being told that something is wrong with you and that you need to tough it out, stop complaining, and just be normal.
As a result, you feel "weird by default" and so are trying extra-hard to prove yourself worthy of acceptance in your family and work.
Your way of dealing with conflict has been to freeze or briefly step out of your body.
You have adopted a people-pleasing attitude where you have internalized what to say in each situation and adapt perfectly, further reinforcing "weird by default" as you can't find a way to feel genuinely fulfilled.
In the past, you have accepted a low-paying job or a lower-rank position than what you were actually qualified for.
You have suffered deeply in situations where the only option seemed to be to compromise your window of tolerance in order to get paid or be loved.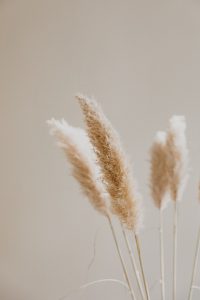 You have a heightened awareness of sensations and tensions in your field, regardless of whether they are your own or someone else's.
You are able to "read the room" as soon as you walk into it. Still, you often neglect your ability to get your own pulse and act accordingly.
You go out of your way to avoid high stimulation, such as loud people and places, performing on a stage, or other forms of public attention.
Simplifying your life, work and home gives you a deep sense of peace.

You are ready to reclaim your own experience unapologetically, and change the trajectory of your life.
integrative depth work for sensitive people
You may have noticed that your sensitivity, your empathy, and your intuition play a big part in the way you move in the world. At times they can come in as the great gifts that they are. At other times, they may feel challenging to manage. In a 1:1 setting (currently offered to adults only), we will work on the integration of your sensitive traits to benefit your personal, your interpersonal, and your professional life.
Deepen your understanding of yourself, your relationships, the way you move in the world, and in your work.
Benefit from a comprehensive framework that is therapeutic, trauma-informed, integrative: one that incorporates experiential as well as analytical components, embracing the transpersonal dimension as well as your day-to-day pragmatics.
Inner work sessions can be booked as complementary to therapy, or independently from it. 
approach and modalities
I blend the following approaches and modalities, as applicable or appropriate:
Therapeutically and trauma-informed approach
Depth-focused, systems-oriented, transpersonal framework
Psychoeducation: Highly Sensitive Personality (HSP), the sensitive spectrum, and neurodiversity
Experiential elements: Empathy awareness and management; Intuitive development
Ancestral integration: Genogram, transgenerational work and patterns passed down through your lineage, identifying resources from your heritage or culture(s) of origin. This can be especially important if you feel one or more generations disconnected from your heritage, or are feeling ambivalence around it.
Spiritual integration of spontaneous mystical experiences, or experiences that occurred during a retreat, medicine work, or psychedelic-assisted therapy.
Philosophical Counseling and support in your humanistic exploration of values, beliefs, and intentional living.
Support during life transitions or big decisions.
general information
This offer can be booked in addition or independently from therapy, and does not replace it. Available to clients (age 18+) worldwide, so please indicate your location or timezone when scheduling.
individual sessions
Sessions are 90 minutes and conducted in English or German, over secure video platform or phone; please indicate your preference.
session packages
Depending on the complexity of your topic, you may choose between the one month package (2 sessions), or the three month package (6 sessions).
If you are not sure which is best for you, I can offer recommendations.
your next step:
Regardless of whether you are interested in an individual session or a package, the first step is to contact me for a complimentary 15-minute consultation. Here, we get to meet and discuss the topics you would like to cover. I will be happy to answer any questions you might have. 
Please follow the button below to schedule your free 15-minute consultation: 
schedule